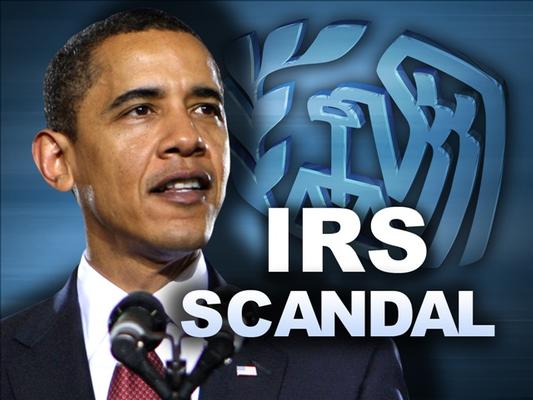 by Ed Rogers  •     
Anyone paying attention to the Internal Revenue Service scandal has been waiting for the next smidgen to drop. Well, two more hit pretty hard this week. At the president's next encounter with the media, I will scream collusion if no one asks him for his exact definition of a "smidgen," and if he thinks he has seen a smidgen of corruption yet. At this point, only …
Congress Must Act to Lift Restrictions on Consumer Choice and Access to Credit in the Market
by Horace Cooper
Much has been written about the over-reach of Dodd-Frank and the drag that law and its progeny will have on the financial services sector, the economic recovery, and job creation. Evidence continues to mount that the specter of over-regulation is crowding out free market solutions and restricting credit in the markets. …
"Five Myths: 1) Liberals love science, 2) Liberals care about education, 3) Liberals are tolerant, 4) Liberals don't moralize, 5) Liberals love the poor."
by John Hawkins
Liberalism is like a restaurant with ugly decor, terrible food, overflowing toilets and roaches scurrying across the floor — that stays packed every night. Sure, liberals may be sanctimonious, mean spirited and advocate policies that don't work, but you can't help but admire …
December 17, 2012 | Posted in
Congress
,
Economy
,
Politics
|
Read More »
"Higher wages or lower unemployment? It is a wrenching choice. . . . Think of the moral calculus. Lower wages cause an incremental decline in one's well-being. No doubt. But for the unemployed, the decline is categorical, sometimes catastrophic — a loss not just of income but of independence and dignity."
by Charles Krauthammer
For all the fury and fistfights outside the Lansing Capitol, what happened in Michigan this week …
December 15, 2012 | Posted in
Economy
|
Read More »
"After President Bush in late May 2003 signed the largest tax cut since President Reagan . . . government receipts from individual income taxes rose from $793.7 billion to a peak of $1.16 trillion in 2007, when the mortgage crisis began, a 47% jump."
by Paul Sperry
While President Obama insists the Bush tax cuts caused the recession and record deficits, his own economists say otherwise.
He might want to …
"After the phony cliff, we face the terrifying one."
by Conrad Black
Last week, Fareed Zakaria and Charles Krauthammer appeared in Toronto (where I live much of the time), and while I did not go to their main debate, I went to a tasting of it at a luncheon. There was, I regret to write, as a longstanding friend of both of them, a surreal aspect to the exchange. After …
Securing the Blessing of Liberty to Ourselves and Our Posterity
by Scott L. Vanatter
The things of politics and public policy are of deep import. It takes time, experience, and careful and ponderous and even solemn thoughts to inform whether and how we act. Politicians, by their words or policies, either expand or contract the frontiers of our freedoms. We, The People, need to encourage and benefit from its progress, …
"The ability of the American people to watch the ['Fiscal Cliff'] sausage made and [to] read the contract before signing is a better guardian of our future than the hurried endorsements of the Washington establishment based on private assurances of politicians."
by Grover Norquist
On January 1, 2013 three things happen:
First, the 2001 and 2003 tax cuts lapse along with a number of temporary tax reductions that have been …
Economic Conditions: All weekend, Democratic party leaders kept fumbling their answer to a simple question: Are we better off than we were four years ago? There's a good reason for that: We're not.
It wasn't until Monday that the campaign was able to figure out how to answer the question, with Obama's deputy campaign manager, Stephanie Cutter, saying, "Absolutely."
Obama's argument is simple: The economy was headed for a second …
Little Rock, Ark. (AP) – A Democratic state legislator from east Arkansas, his father and two campaign workers pleaded guilty Wednesday to conspiracy to commit election fraud after federal prosecutors said the lawmaker's campaign bribed absentee voters and destroyed ballots in a special election last year.
Prosecutors said Democratic Rep. Hudson Hallum of Marion, Kent Hallum, Phillip Wayne Carter and Sam Malone acknowledged that they participated in a conspiracy to …
September 7, 2012 | Posted in
Politics
|
Read More »