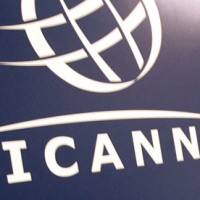 ICANN still wants a huge gift of taxpayer property worth billions and will savage free speech if it gets its way. 
by George Landrith
Earlier this month, Sweden's Goran Marby was named the new head of the Internet Corporation for Assigned Names and Numbers (ICANN), the nonprofit organization established by Congress to manage Internet addresses. Marby replaces Fadi Chehadé, who for several years has been trying to move …
Congress Must Act to Lift Restrictions on Consumer Choice and Access to Credit in the Market
by Horace Cooper
Much has been written about the over-reach of Dodd-Frank and the drag that law and its progeny will have on the financial services sector, the economic recovery, and job creation. Evidence continues to mount that the specter of over-regulation is crowding out free market solutions and restricting credit in the markets. …
With nothing better to do than challenge the patriotism of a private company, Congress members on both sides of the isle blasted Ralph Lauren and the US Olympic Committee for not creating uniforms made in the US.
Harry Reid said, "I am so upset. I think the Olympic Committee should be ashamed of themselves. I think they should be embarrassed.  I think they should take all the uniforms, put them …
As a rock-ribbed conservative, I support the entrepreneurial dynamism of free markets. I believe entrepreneurs are more likely than government bureaucrats to build successful businesses and provide stable, good-paying jobs. I oppose government interference in the marketplace. I want government to spend less, interfere less, do less, and tax less.
So when a few fellow conservatives criticize plans to reauthorize the Export-Import Bank on grounds that it is just another …
The dreaded PEST is back with a vengeance. 
Post-Election Stress Trauma emerged in the U.S. in 2004 after President Bush won reelection.  The symptoms included feelings of sadness, frustration, isolation, bitterness, moodiness and fear.  In severe cases it elicited irrational impulses to emigrate to Canada or even France.
PEST in 2010 has mutated into the insidious TEAPEST, which stands for Tea Party Endorsement Stress Trauma.  It hit Republicans in the …
By Seton Motley John Eggerton of Broadcasting & Cable reported:
The Federal Communications Commission-FCC is issuing a public notice to "improve the FCC's understanding of business broadband needs," calling it the "next step" advancing the FCC's small business broadband agenda.   Only one problem with this FCC assertion.  They're not supposed to have a small business broadband agenda.  Or a broadband agenda.  Or any sort of Internet agenda at all.  The …
Many refuse to believe Socialism is as close to America, something it was not founded on, as it is. We may start to see socialism initiated by the election this fall. The ominous harbinger—the outgoing of Senator Christopher Dodd (D/Ct).…
Generation Y workers are getting a cold dose of reality during this recession:  they're not particularly special after all. …
By J.C. Watts
During my service in Congress, whenever legislation was dubbed "reform" it was especially necessary to analyze the details and consequences. So it is with congressional passage of President Barack Obama's financial services "reform"– the biggest expansion of government power over banks and private markets since the Great Depression.
The Wall Street Journal reports that the 2,300-page law– crafted by Sen. Christopher Dodd, D-Conn., and Rep. Barney Frank, …
By T.R. Fehrenbach
President Calvin Coolidge said that the business of America was business, for which he was castigated or ridiculed by the aboriginal American intelligentsia.
Coolidge was disdained because he didn't do much in office, but few presidents did unless faced with wars, rebellion, or other crises.
But the fact is, old Cal was right. Business is the thing most Americans do best, even better than government.
Everything that …