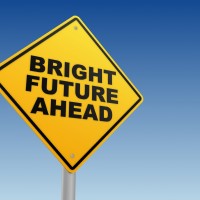 Freedom and opportunity are on the horizon with a new crop of principled, capable and positive conservatives. 
by George Landrith   
In the past few weeks and the next couple weeks, we will see most of the expected entrants into the GOP presidential sweepstakes make their plans official. The GOP bench is deep with a number of highly credible and well qualified potential nominees. Part of this deep bench is the …
"We condemn the continuing efforts by misguided individuals to hurt the religious feelings of Muslims." – Obama Administration
"I strongly condemn the outrageous attack on our diplomatic facility in Benghazi (Libya)." – Obama Statement (No mention was made of the act of war when the Muslim Brotherhood attacked the U.S. Embassy in Cairo, Egypt.)
On the 11th Anniversary of the September 11th attacks, the American Embassy in Egypt and the …
by George Landrith
When Ronald Reagan was asked what his plan was for dealing with the communist threat, he responded, "We win, they lose." Those four words led to an impressive victory for human freedom around the world. To this day, there are boulevards named after Reagan all over the world in nations that were once dominated and enslaved by communism's hatred of freedom and lust for control.
In an …
By: Dr. Miklos K. Radvanyi
From its genesis until its overthrow on February 12, 1912, imperial China was driven throughout its history by a permanent tension between the despotic state's boundless hostility toward society and the violent anti-state sentiments of society.  The result of this uncompromising and—at times— merciless antagonism between the omnipotent state and the ruthlessly oppressed society was a political culture in which absolute power alternated between the …
The once great American space program is on life support. We now pay the Russians $65 million per seat to take our astronauts to and from the space station. And the Obama Administration's current unimaginative and amateurish vision for space exploration — even if successful — will not revive the dying program. It merely follows the disturbing pattern of the Solyndra scandal, funneling tax dollars to Obama donors and fundraisers.…
Dr. Miklos K. Radvanyi
More often than men would like it, history has the annoying habit of repeating itself.  Thus, already in 1985, the Sudanese people had a disappointing experience with the "Arab Spring" of their own making.  Back then they overthrew Jafaar al-Numeiri's military dictatorship that during its decade and a half reign brought Sudan to the brink of political chaos and economic ruin.  Finally, after a hiatus of …
The Australian Strategic Policy Institute (ASPI) claims the Chinese Air Force Could Overwhelm Opponents – Patriot Update in a battle in the Taiwan Strait. Even with a 6 to 1 kill ratio by American jets, a Rand simulation program in "war gaming" still reveals that the Americans would lose. This was revealed in an interview with Aviation Week (1/9/11). Even with all American missiles spent with a kill, more Chinese …
January 20, 2011 | Posted in
Defense
|
Read More »
By Deal Hudson
Mahmoud Ahmadinejad made his annual address to the United Nations General Assembly late last week.  He reminded America and the free world just what a crazed world view he purports when he called for an investigation into the United States attack on its own World Trade Centers on 9/11.  It was brilliant theater and a classic distraction technique to be sure.  What he didn't want you and …
   In the English language certain phrases are not tricky but are done by many political leaders as a ploy for their own success. Governmental members, especially in recent times, are continually redefining some of clearest phrases such as "Financial reform" and "Student Loan Overhaul."  Even more recently, we come to find even religious leaders also redefining phrases for their own sake. Imam Feisal Abdul Rauf has attempted to create his …
The mosque controversy in New York City: "To build, or not to build. That is the question." The 1st Amendment to the Constitution guarantees freedom of religion. But certainly the mosque would not be built depending upon neighborhood conditions, zoning restrictions, or bad taste. But its building has superceded all of those now.…