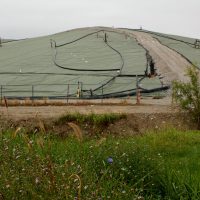 by Crystal Wright
Some elected officials embarrass us by what they do, don't do or say.
Take Missouri State Sen. Maria Chappelle-Nadal for example. This longtime black Democrat crossed the line when she announced on social media her hope that President Donald J. Trump would be "assassinated" because she didn't like the way he responded to events in Charlottesville, Virginia. Whether one agrees or disagrees with an elected official, it …
September 1, 2017 | Posted in
Economy
,
Environment
|
Read More »
Presidential campaigns help indentify unelectable kooks like the screaming Howard Dean.   They even help spotlight unprepared candidates like Rick Perry.  They also have low job performance predictive validity.…
It was done recently with Anthropogenic Global Warming (AGW), just as 20-30 years ago with Ozone Depletion. With AGW, it was hyped to be a destroyer of ecology, and a harbinger of possible death. Instead, people found natural variations changing earth's climate, from hot to cold. It's seems likely natural variations affect the ozone as well.…
May 24, 2011 | Posted in
Environment
|
Read More »
Many refuse to believe Socialism is as close to America, something it was not founded on, as it is. We may start to see socialism initiated by the election this fall. The ominous harbinger—the outgoing of Senator Christopher Dodd (D/Ct).…
Humans killing humans. It's happened in the past, and will likely happen in the future. One of the most prolific baby-killing machines has been the banning of the man-made chemical [dichlorodiphenyltrichloroethane]. Billions know it by its acronym—"DDT".…
July 17, 2010 | Posted in
Environment
|
Read More »
President Obama has recently been criticized by those on the right and on the left for not showing enough passion in his efforts to combat the disastrous oil spill in the Gulf of Mexico. Oh, boy! Give me a break! I don't give a flying flip about how much emotion he shows.
I'm concerned about competence. I want Obama, BP officials, and all the others involved in the situation to …
From day one of the spill, we have seen that it has left more than tragedy and waste in its path but also a magnifying of exactly what our White House holds: Zero real leadership and continuous degradation of the U.S. Constitution.  While many political experts have said time and time again that our Commander is no more a leader than Kim Jong-il is a fan of freedom, the American …
Eleven dead. Hundreds out of work. Thousands of wildlife coated with oil and likely will not survive the night. The pessimists continually talk about the leak size from the Deepwater Horizon. Nature is guaranteed to hurt for months—much more so for the gulf residents dependent on wildlife for a living.
The 'forgotten' part is 3 separate leaks from Deepwater piping are overcoming a mile of seawater pressure (2250psi) from the …
BP is deserving of no apology; the real apology, should be to the American people. What is the real "shakedown" are the actions taken by the Obama Administration in order to milk whatever they can get from the BP spill aftermath. While they are happily having speeches cloaked in actions toward BP when in reality are a push for pending legislation, the actions that they are supposedly forcing against BP …